Un nuevo premio de periodismo internacional abre una ventana a las historias de diferentes continentes.
Con sede en Suiza, el Fetisov nació este 2019 con la misión de promover los valores humanos universales como la honestidad, la justicia, el coraje y la nobleza por medio del ejemplo de periodistas, porque su trabajo contribuye a mejorar el mundo, describe el sitio de internet del premio.
Entre los trabajos seleccionados hay medios como The New York Times, Reuters, Rappler, Mongabay, BuzzFeed o periodistas independientes de países de casi todos los continentes.
Cuatro de los 33 trabajos finalistas fueron publicados en español, en medios de América Latina, con temas sobre adolescentes víctimas de trata sexual en un albergue de Guatemala; un nuevo oficio que ha generado la violencia en México y la proliferación de fosas clandestinas; la corrupción en Argentina, y una historia sobre productores forestales en Brasil.
La siguiente es la lista de los seleccionados y los enlaces a la mayoría de los trabajos:
Excepcional contribución a la paz
Albina Sorguč (Bosnia y Herzegovina) -Balkan Insight
"Sarajevo to Pay €358,000 for War Crime Suspects' Defence"; "'We Were Just Like Them' – in Bosnia, Past Meets Present"; "Bosnian War Rape Suspect Avoids Prosecution in Sweden"; "Bosnian Serbs' War Commissions: Fact-Seeking or Truth-Distorting?"
Emina Dizdarevic (Bosnia y Herzegovina) -Balkan Insight
"Bosnian Judiciary Restricts Information on War Crime Cases"; "Croatia Cuts Bosnian Croat's Jail Term, Causing Political Storm" (co-authored with Ana Vladisavljevic); "Bosnia's Updated War Crimes Strategy Languishes in Limbo"
Francesca Mannocchi (Italia) – Middle East Eye
"Libya, Tripoli under fire"
Mohamed Aboelgheit (Egipto) – Arab Reporters For Investigative Journalism
"The End User: How did western weapons end up in the hands of ISIS and AQAP in Yemen".
Contribución a los derechos civiles
Afeez Hanafi (Nigeria) – Punch Nigeria Limited.
"Blind votes: Frustration of visually-impaired voters who depend on others to make their choice".
"Despite our cries, INEC refused to make provision for us – Visually-impaired voters".
Anuja Jaiman (India) – Reuters
"Under Modi, Hindu hardliners turn Indian theatre into a battleground"
Ellena Cruse (Reino Unido) – Ilford Recorder
"Meet the Sex Workers of Ilford Lane"
Katie May (Canadá) – Winnipeg Free Press
"Remote life, rough justice"
Megan Janetsky (Colombia) – Public Radio International (PRI)
"Hospitals are turning into 'cemeteries for migrants' on Colombia-Venezuela border"
Mizar Kemal (Iraq)
"Locked her in a dark room and prevented her from eating.. The journey of an Iraqi woman from marriage to quadriplegia"
Natashya Gutierrez (Filipinas) – Rappler
"Abortion Story"
Peter Nkanga (Nigeria) – Premium Times
"Special Report: How Buhari's govt detained Nigerian journalist for two years without trial".
Excepcional periodismo de investigación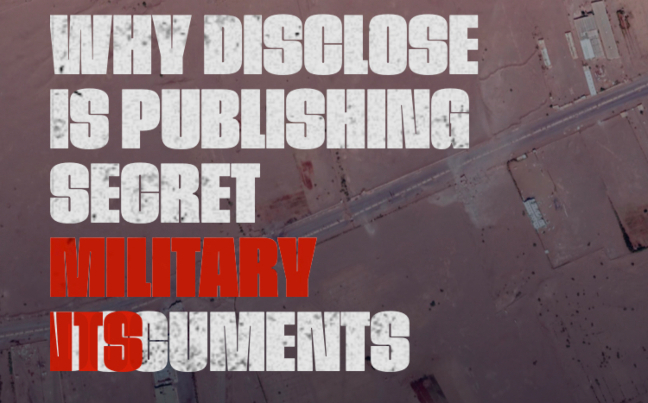 Abdulaziz Abdulaziz (Nigeria) – Premium Times
"Bursting a Powerful Nigerian Minister: The Kemi Adeosun series"
Azhar Kalamujić (Bosnia y Herzegovina) – The Srpska Times
"Judge Fazlagić Disinherited Holocaust Victims"
Christine Kenneally (Australia) – BuzzFeed
"The Ghosts of the Orphanage"
Damilola Banjo (Nigeria) – Sahara Reporter
"Investigation: How forgery, bribery, exam malpractice booms at Lagos primary schools"
Diego Cabot (Argentina) – La Nación
"The Notebooks of Corruption"
Ian Cobain (Reino Unido) – Middle East Eye
"'Mind control': The secret UK government blueprints shaping post-terror planning"
Khadija Sharife, Mark Anderson (Sudáfrica) – The Organized Crime and Corruption Reporting Project (OCCRP)
"The Great Gambia Heist: How Yahya Jammeh Stole a Country"
Mariela Castañón (Guatemala) – La Hora.
"People Trafficking, a denunciated crime in the Virgen de la Asunción Safe Home"
Mathias Destal, Geoffrey Livolsi, Lorenzo Tugnoli, Michel Despratx (Francia) – Disclose
"Made in France"
Roli Srivastava (India) – Reuters
"Missing wombs: the health scandal enslaving families in rural India"
Solomon Tembang Mforgham (Camerún) – Journal do Cameroun
"How illegal Chinese mining destroys livelihoods, fuels conflicts in Cameroon"
Wendy Selene Pérez Becerra, Paula Mónaco Felipe (México) – Gatopardo.
"The Unearthers" (Los desenterradores"). / Traducción al inglés, publicada por Toward Freedom.
Excelencia en periodismo ambiental
Amos Abba (Nigeria) – International Center for Investigative Reporting
"How Nestle Nigeria contaminates water supply of its host community in Abuja"
Amy Yee (Estados Unidos) – The New York Times
"Rescuing Sea Turtles From Fishermen's Nets"
Diya Kohli (India) – Live Mint
"What's brewing in Araku Valley"
Fadi Al Hasani (Palestina)
"Investigation: Irrigation and fertilization of agricultural lands in Khuza'a with sewage water"
Guilherme Russo (Brasil)
"Meet The Forest Growers"
Henrik Kaufholz (Dinamarca)
"Shipworms are eating our heritage"
Isaac Anyaogu (Nigeria) – Bussines Day
"Dying in instalments"
Laurie Goering, Claudio Accheri (Reino Unido) – Reuters
"Running dry: Competing for water on a thirsty planet"
Philip Jacobson, Tom Johnson (Estados Unidos) – Mongabay
"The secret deal to destroy paradise".
→ Tres trabajos de cada categoría serán seleccionados, los ganadores serán anunciados el 22 de enero de 2020 durante una ceremonia en Suiza.
Jurado del Fetisov: 
Eva Merkacheva, periodista y escritora rusa especializada en la defensa de los derechos humanos. Autora del libro "Crimes and Secrets of Present-Day Russia".
Ricardo Gutiérrez, secretario general de la Federación Europea de Periodistas, la organización más grande de periodistas en Europa, con más de 320,000 journalists en 45 países.
Guy Mettan, periodista suizo que es director ejecutivo del Geneva Press Club, quien antes se desempeñó como director y coordinador de noticias del diario La Tribune de Genève.